The Banner of the 8th Wisconsin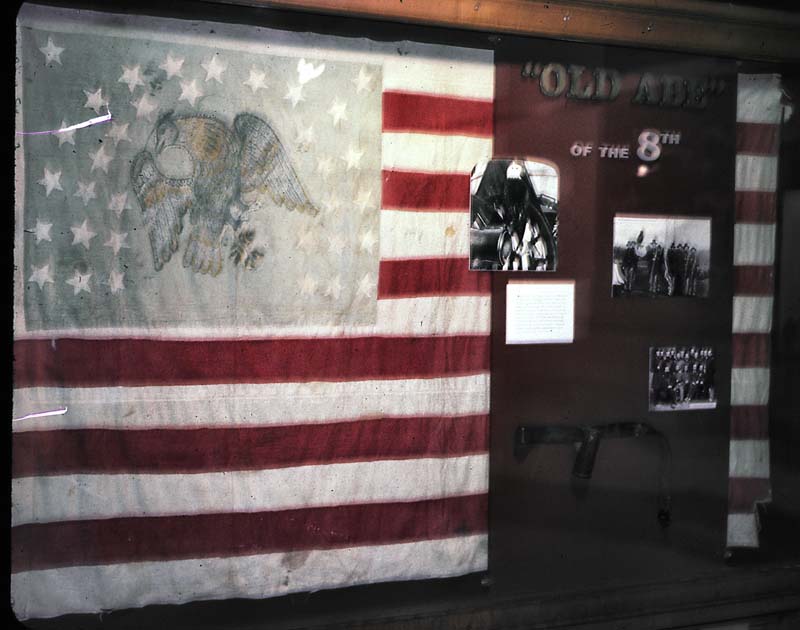 Photograph taken long ago when it was on display at the Wisconsin State Capitol. The scratches are in the negative.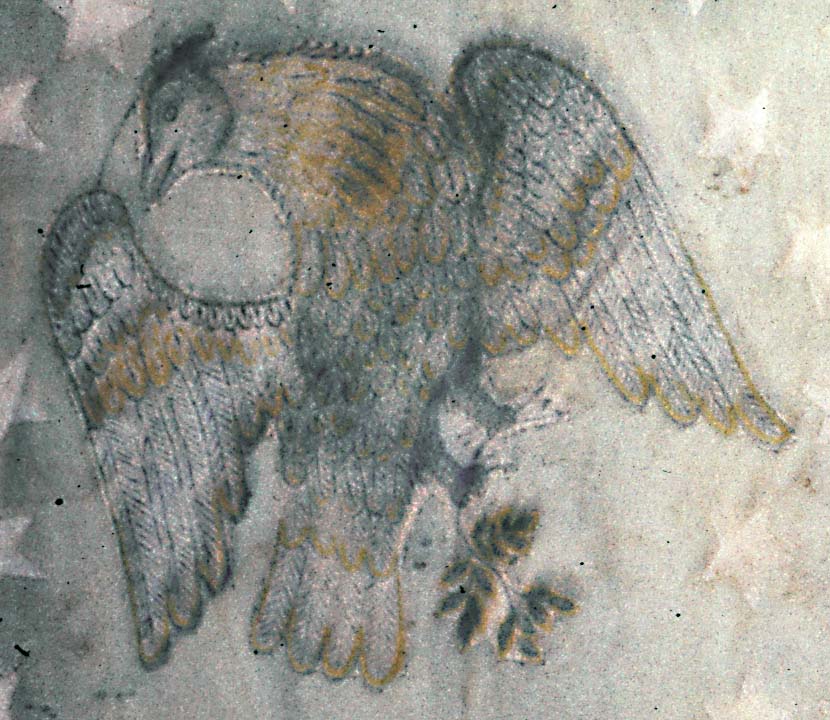 An enlargement of the eagle in the field, from the same picture. The black dots are dust particles that have interfered with the scanning of this old slide.